Guided by Excellence, Driven by Vision
At Neumann Construction & Roofing, our leadership team is at the helm of our success. Composed of veterans and experienced industry professionals, they bring a wealth of knowledge and expertise to every project we undertake.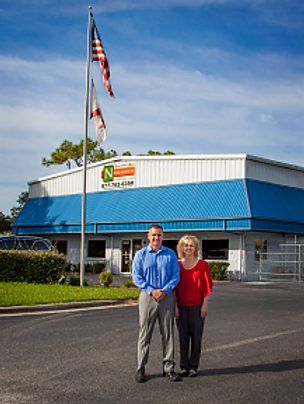 Jason W. Neumann
Lieutenant Colonel Jason W. Neumann is the proud CEO and owner of Neumann Construction & Roofing, LLC. With a strong background in military service, Jason has carried over the values of discipline, integrity, and dedication into the construction industry.
Jennifer (Neumann) Odom
Jennifer Neumann, proudly serving as the co-owner of Neumann Construction & Roofing, LLC, continues a family legacy deeply rooted in the construction industry. As the sister of CEO Jason Neumann, Jennifer brings her own unique perspective and expertise to the company.
Under the guidance of our leadership team, Neumann Construction has flourished, delivering outstanding results for residential and commercial clients alike. Their commitment to innovation and embracing new technologies keeps us at the forefront of the industry.
Our leadership team instills a culture of excellence and professionalism in every team member. They lead by example, inspiring our craftsmen and professionals to deliver exceptional service and craftsmanship in every project we undertake.

Discover the leadership that drives our success. Contact us today to learn more about our team and the values that guide us.